Introducing the Tuscany seasoning herb & spice mix, this will be one the best pack that you will keep in the pantry or spice rack for a long time.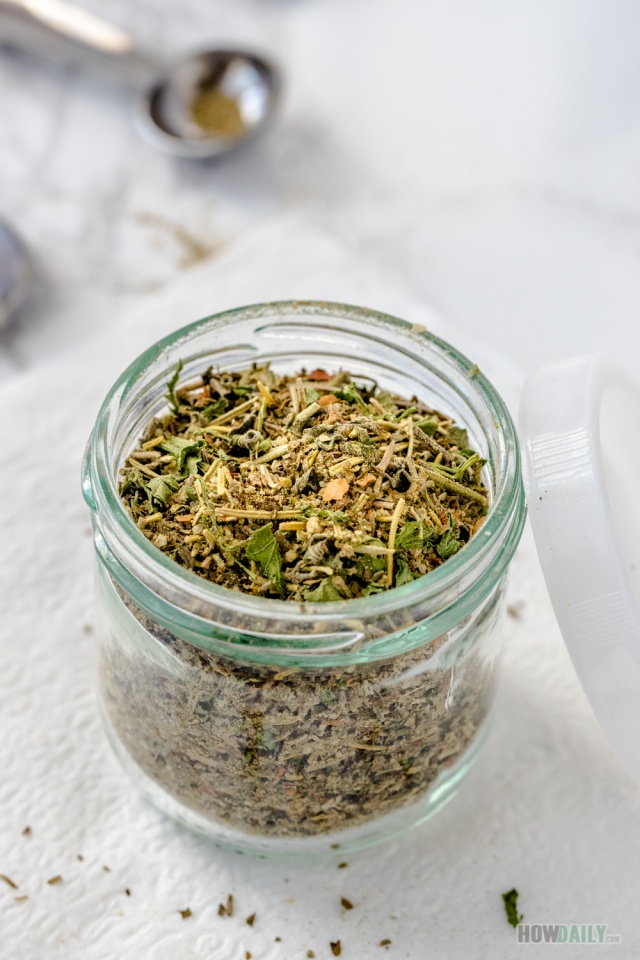 Similar but also different from Italian blending, this Tuscan seasoning recipe called for red pepper flake and sea salt. The scent is just so Tuscany plus some hint of the ocean along with the combined aroma from all herbs.
Usually, I would mix these herbs with garlic powder, but that's really easy to clump up and harden, especially without an oxygen-absorbing bag. Yes, those little bags that you could found in many food packaging are truly a lifesaver. So next time, save them for these kinds of occasional spices & seasoning making.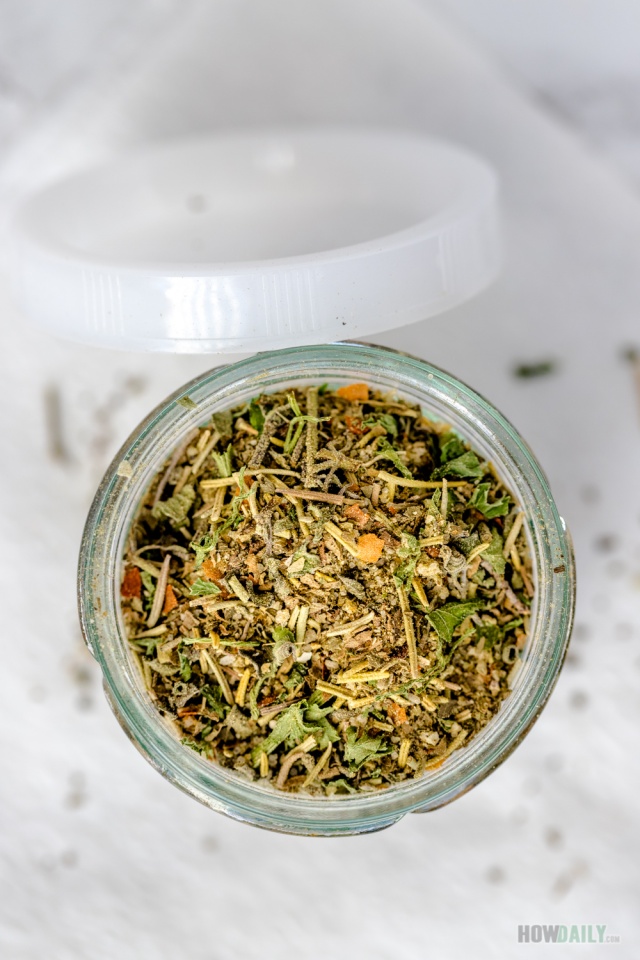 All these flakes when mixed might be a little too "flaky", you can crush them as well before storage. As a personal preference, I would just mix and store them tightly sealed. Then when I ready to use them, crush just enough with a little pebble.
A usage, hmm, this little Tuscan seasoning mix can be used on almost any kind of dish. Whole flakes go into soup, pasta, sauce, poultry & meat rubbing… You can also crush them tiny and sprinkle over pizza or any oven-baked dish. Oh, I would try one with a baked sweet potato.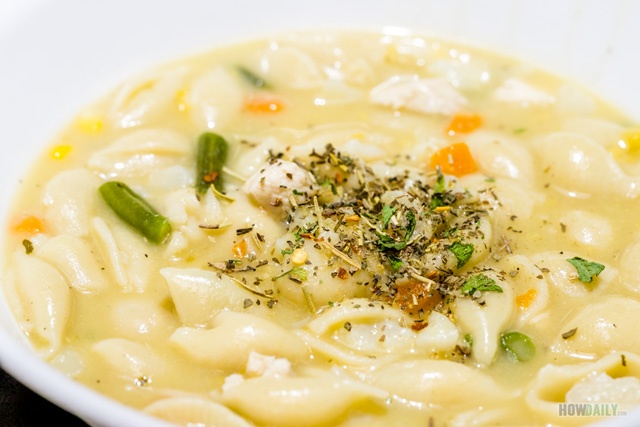 Seafood? Definitely. though I would add a little extra crushed chili pepper flakes and zest of lemon.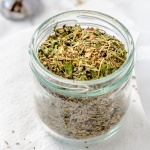 Recipe for Tuscan herb seasoning mix
A total differ to Italian seasoning with extra spice up level to bring true Tuscany essence.

Print
Ingredients
3

tsp

red pepper flakes

8

Tbsp

dried basil

3

Tbsp

dried rosemary

3

Tbsp

dried oregano

2

Tbsp

dried thyme

1

Tbsp

dried parsley

4

Tbsp

granulate or flake garlic

4

Tbsp

sea salt

1

Tbsp

ground black pepper

1

bag

oxygen absorbing

optional to keep spice fresh
Instructions
In an air tight container with lid, add all ingredient


Mix well, replace lid and shake a few time.


Add a bag of oxygen absorbing to keep them fresh and not clump together. Close tight and store in cool & dry place up to 6 months.