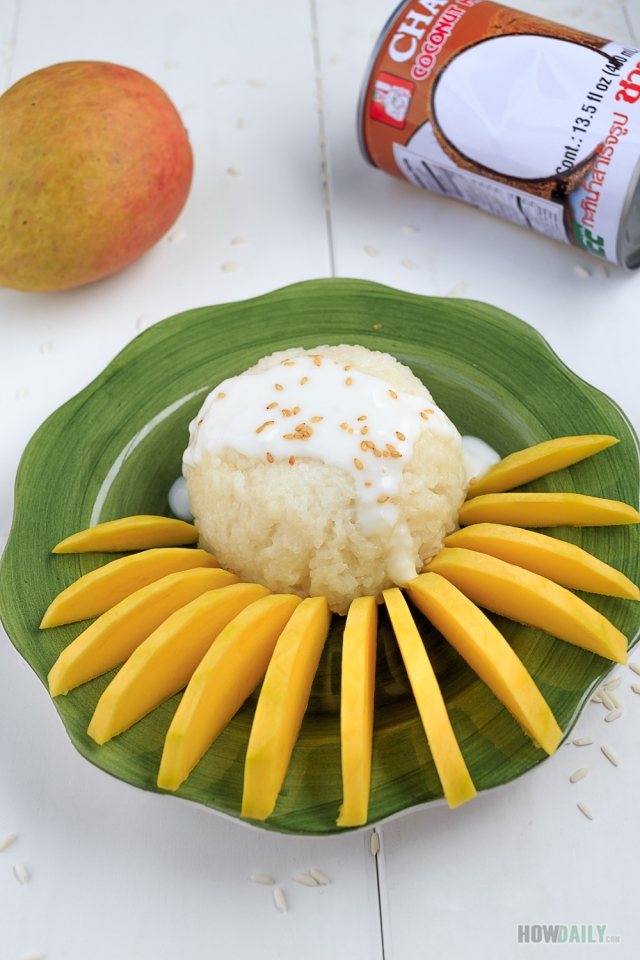 Introducing the top most fulfilling dessert: Thai sticky rice pudding with mango topping. This is an adventurous and exotic dessert that brings out the tropical sentimental while leaving your stomach full. Unlike most dessert that's full of sweet, this one has a mild saltiness in conjunction with the creamy flavor from coconut cream. Perfect for summer or just any meals day.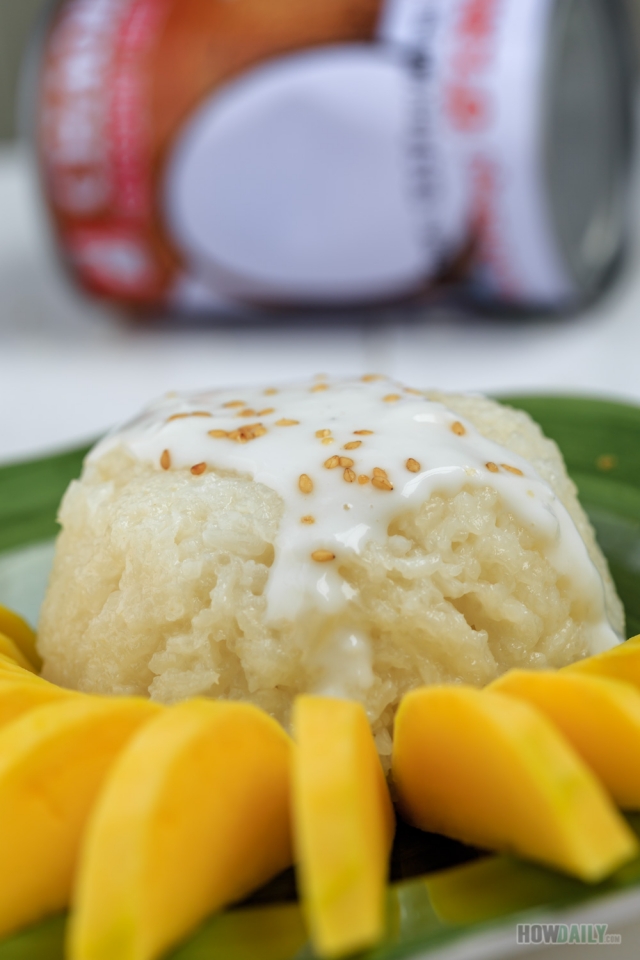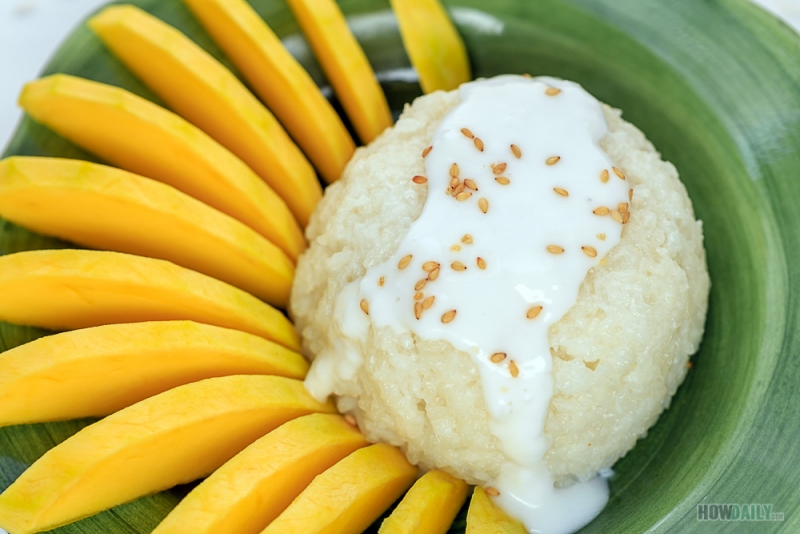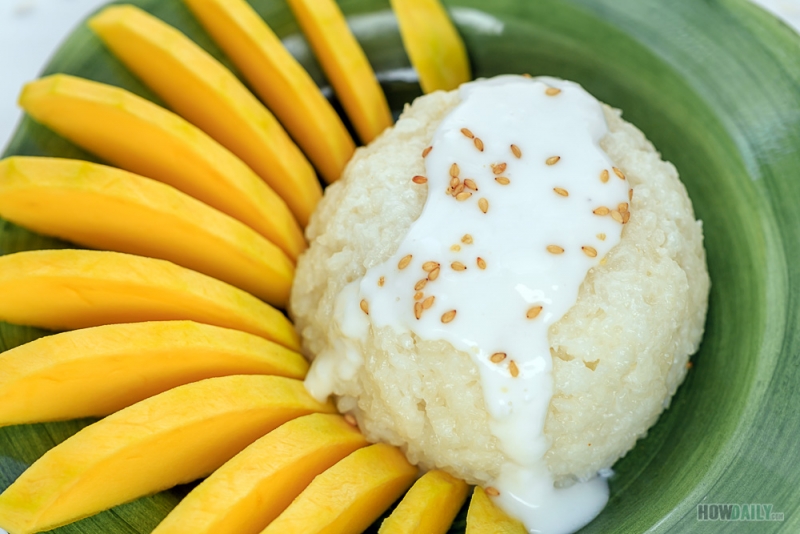 The process is quite simple however, you just cook the sweet sticky rice to almost done, add the coconut milk and cook till finished. After molding sticky rice for better looking, of course, add some sliced mango, coconut sauce, and sprinkle on some roasted sesame or crushed peanut. That's it.
Just some notes, sticky rice should have been soaked the night before and cook/steam with a minimal amount of water. Microwave or regular rice cooker works too, just watch for the water level.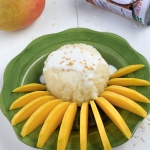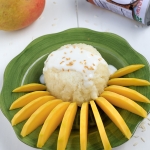 Recipe for Thai coconut sticky rice pudding with mango
Salty sweet dessert with mango over coconut sticky rice pudding bed, this is surely a treat for anyone who isn't afraid of high sugar content and adventurous
Print
Ingredients
1

cup

glutinous

sweet sticky rice

1

cup

coconut milk

4

Tbsp

sugar

1

tsp

salt

1

Tbsp

cornstarch

2

mango

2

Tbsp

Roasted sesame

1

pandan leaf or a drop of pandan extract or vanilla extract
Instructions
Wash, rinse a couple times and then soak sticky rice in water and 1 tsp salt for 6 hours, overnight prefer.

The next day or after soaking, strained to remove all water and let the rice air-dry.
Steam instruction for sticky rice
Bring your steamer to boil then add the sticky rice to steam. Reduce to medium heat.

Prepare a coconut mixture by heating 1/2 cup coconut milk, 1/2 tsp salt and 1 Tbsp sugar.

After steaming for about 20 minutes, pour the prepared coconut mixture onto the sticky rice. Stir rigorously to mix.

Cover and steam for another 10 minutes.

Stir and fold up side down, then turn off heat and let sit covered for 30-40 minutes.
Microwave instruction sticky rice
In a microwave safe container, add the sticky rice, 1/2 tsp salt, extract and 1/2 cup coconut milk.

Add water into the container so that the liquid level is just slightly above the rice surface.

Microwave for 6 minutes, then remove from microwave and stir to mix evenly. If you're using pandan leaf, remove it now.

Add 1 Tbsp of sugar and stir well to mix with rice.

Microwave for another 4 minutes until rice become soft.

Stir once more, cover to keep it warm and let sit for 20 minutes.
Cooking the coconut sauce
In a microwave safe container, mix 1/2 cup coconut milk, 1/2 tsp salt, 3 Tbsp sugar, 1 Tbsp cornstarch. Stir well to mix/dissolve all sugar and starch, make sure no clump.

Add the pandan leaf or extract. Cover and microwave for 1-2 minutes (depend on your wattage). Let sit for 3 minutes before removing wrap and stir.
Serving
Mold sticky rice and place on plate.

Remove skin and slice mango meat into 1/2 inch thick strips. Arrange these onto or next to molded sticky rice.

Pour a spoon of coconut sauce over rice bed and sprinkle on some roasted sesame.

Serve and enjoy.