I always love a cup of tea in the afternoon, right after a meal, it's more than a habit rather than a necessity. Flavor tea is nice as not only does it gives you the wake-up call, surge of energy, boost metabolism, and sort of release stress while being tasty too. Today, Cinnamon Apple is on top of my list to spice up some cup of Matcha latte.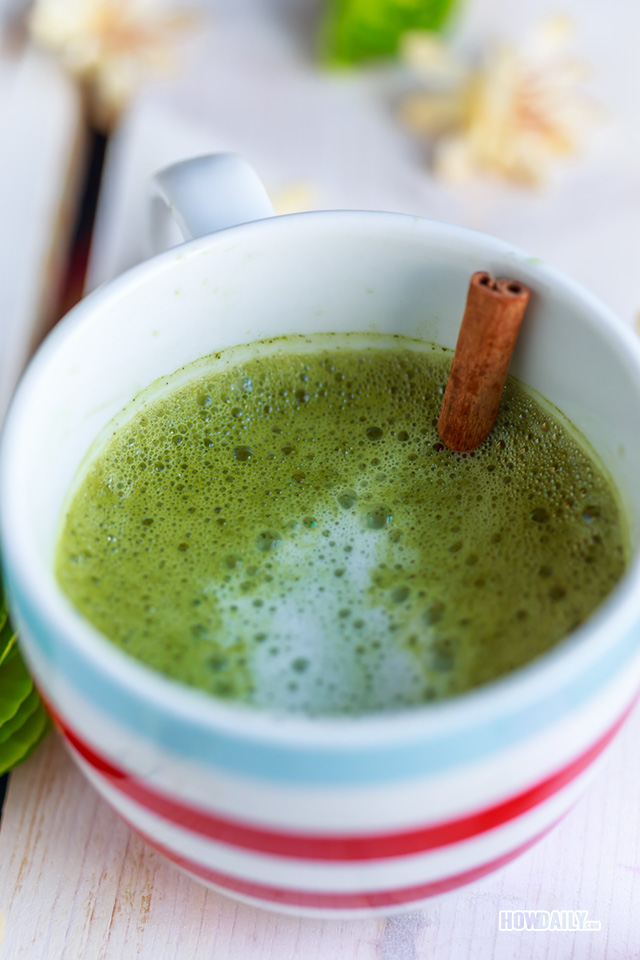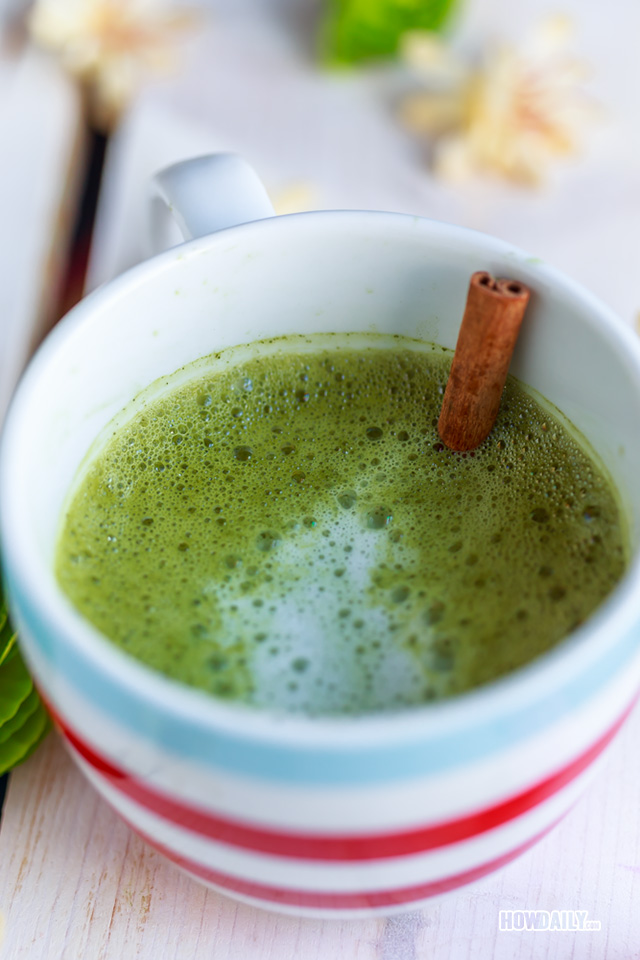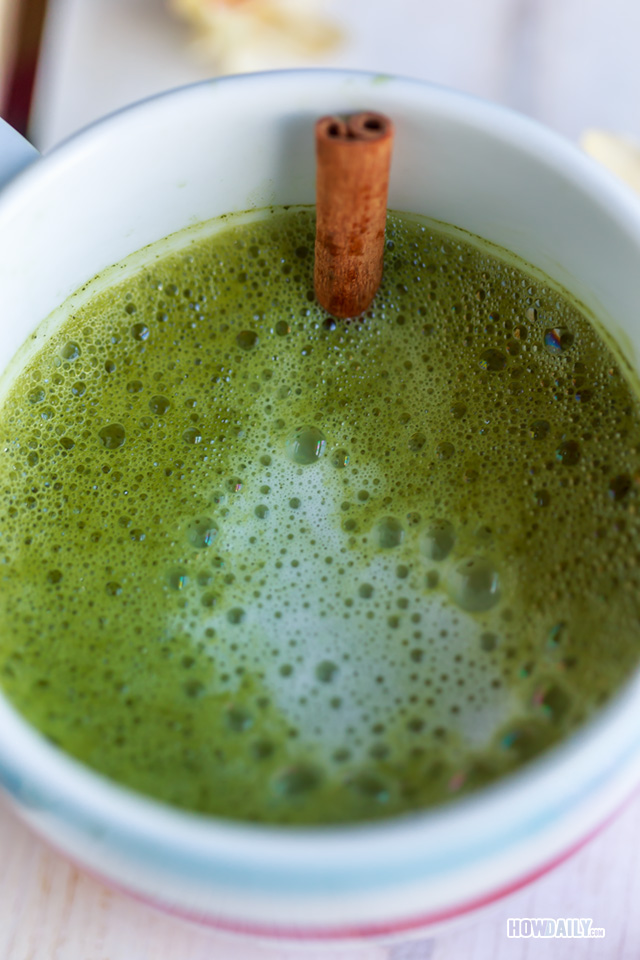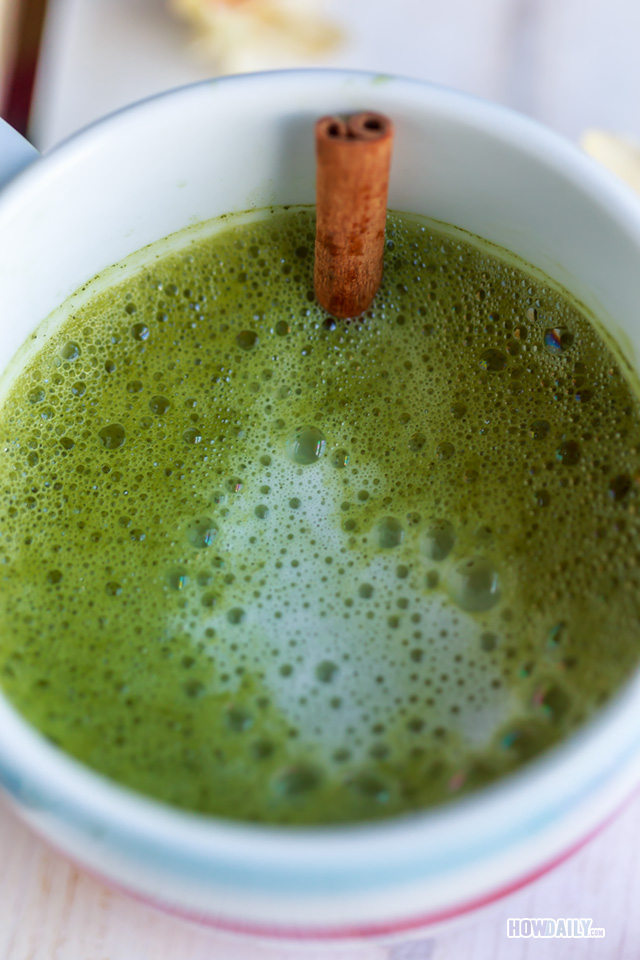 If you don't know what Matcha is, simply put, it is the powder form of the whole shaded green tea leaves. So by consuming Matcha is like you're eating the whole leaf. It has more antioxidants (when newly harvest of course) and a load of caffeine, more than your regular coffee. It's best to mix with warm rather than hot water to avoid the bitter/fishy taste. Oh, the most important thing is, buy quality matcha (those harvested and packaged in Japan) to avoid an excessive amount of lead present.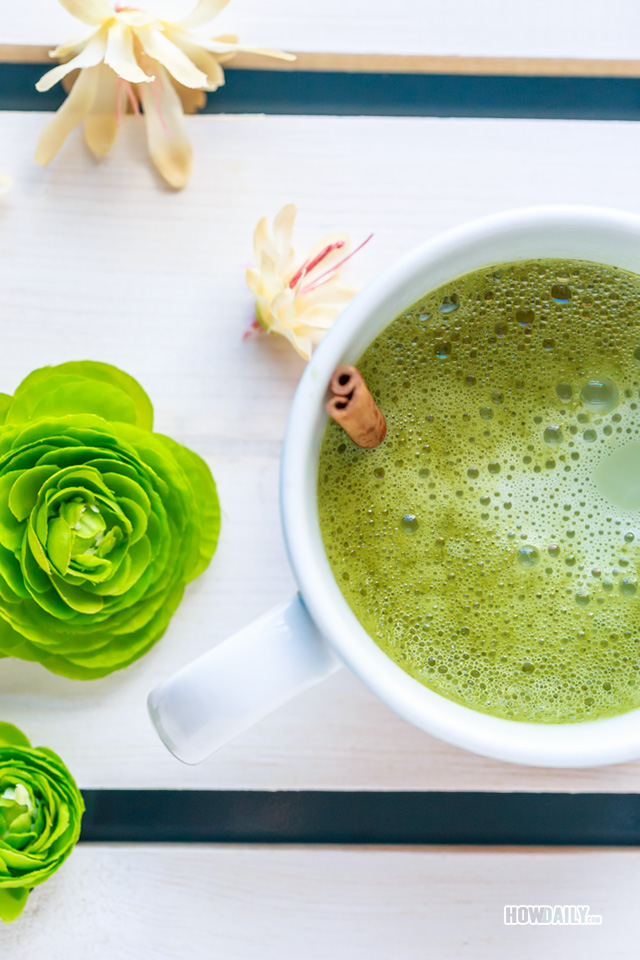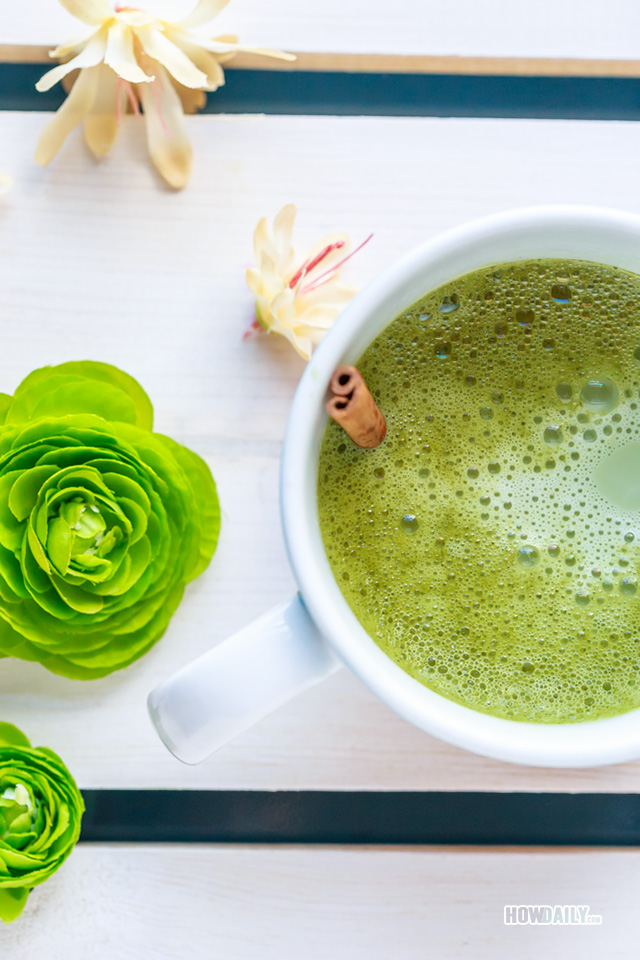 Usually, when I have time, I would boil some apple slice and cinnamon to get the infused flavor out. Otherwise, apple juice and cinnamon powder are fine substitutions.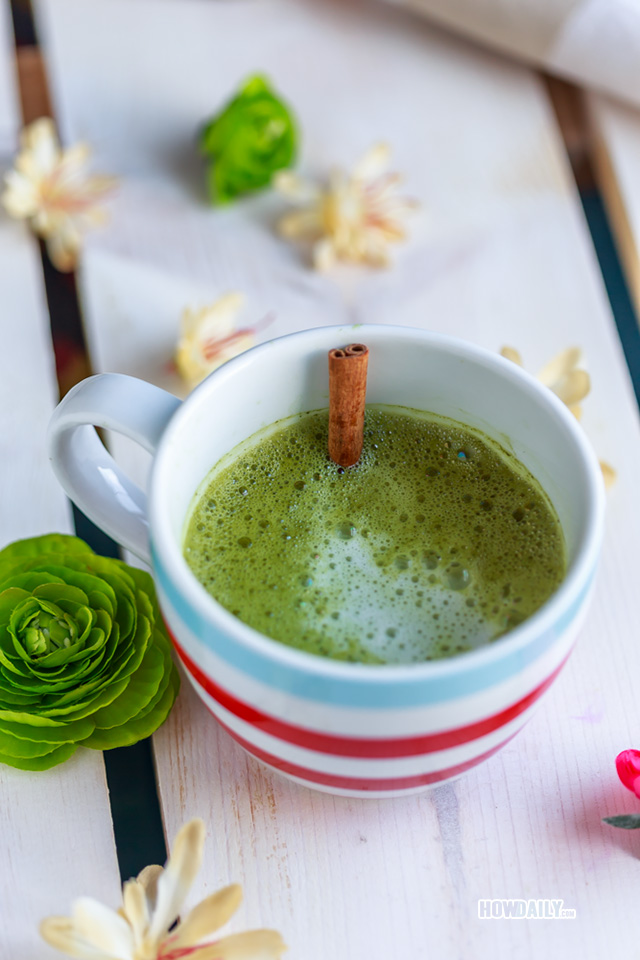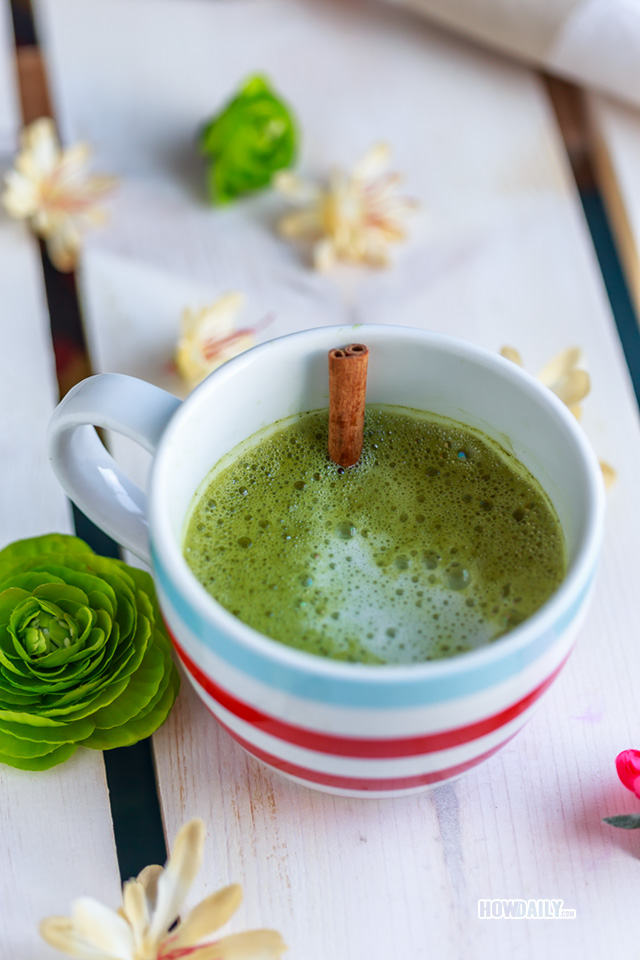 Enjoy them mildly hot/warm for full flavor or just throw in some ice if that's what sounded to you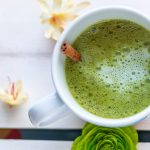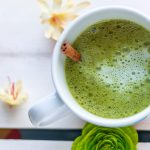 Spice up your Matcha Latte with Cinnamon Apple
You love matcha and like the latte version. Let's spice it up with some cinnamon and apple to keep the cold away
Print
Ingredients
1

tsp

matcha green tea powder

2

Tbsp

apple juice

or a thinly slice of apple and 2 Tbsp of water

1

cinnamon stick

small

2

Tbsp

water

1

cup

of milk

low fat for diet version
Instructions
In a small sauce pan, boil 2 Tbsp of water (4 if you're using raw apple) with 2 Tbsp of apple juice and cinnamon stick.

When boil, turn off heat, remove apple slice (if use) and save cinnamon for decoration. Let cool down for about 3-5 minutes.

In the mean time, warm up your milk.

Add 1 tsp of matcha green tea powder to the warm flavor water. Whisk to remove all lumps and mix them evenly.

Whisk your warm/hot milk.

Slowly pour the whisked milk into your whisked matcha.

Decorate as desired.

Enjoy