When it's time for a party or holiday cookout, I'll always make some hot dog chili sauce and it would be the most sought after dish every single time. The kids would love to have them on their hot dog, hamburger (sloppy but tasty though), or even over a basket of chips. Adults love them too, this is just a no-fail recipe that I would make over and over again.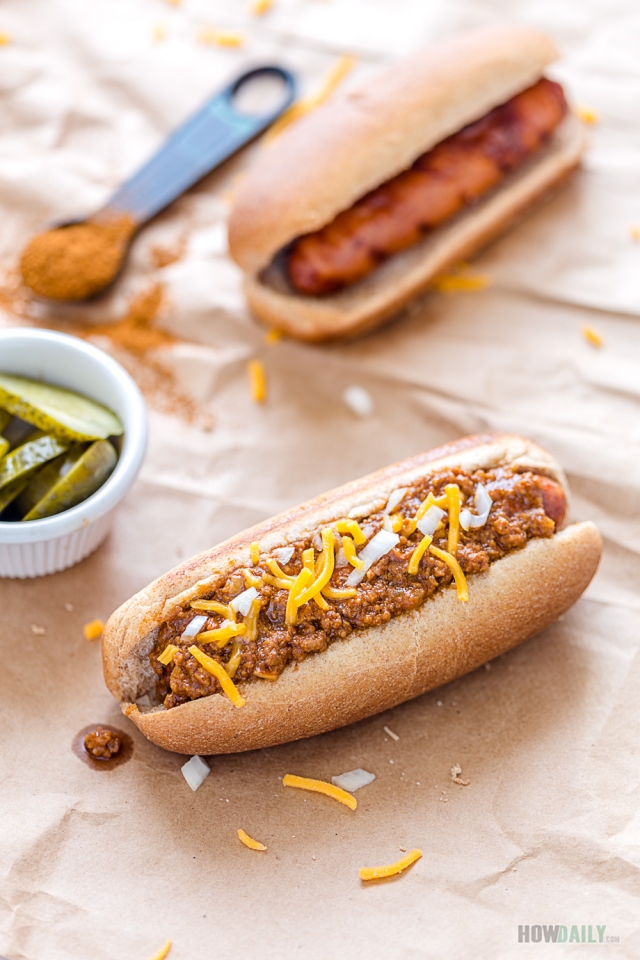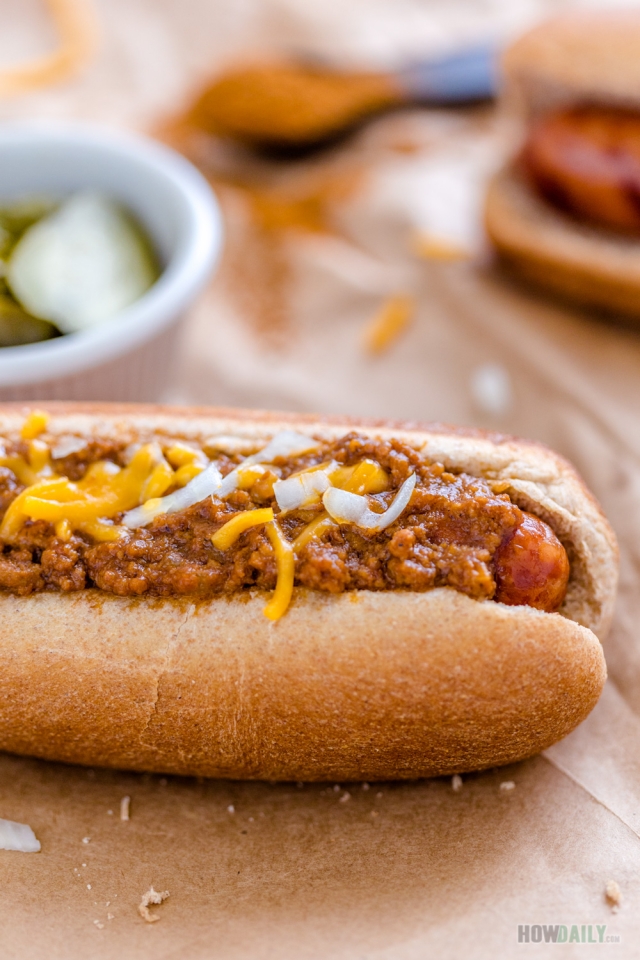 You'd probably eaten chili a thousand times, or have that canned chili at home. But making them yourself is a lot more fun, tasty, and suit to your taste buds. Just ground beef with some seasoning, that's it. You could do them on the stove, slow cooker, whatever will work. If you like them spicy, add more chili. Like them runny, re-grind the beef and add extra broth. Want them chunky, skip the soaking step. Personally, I just sought of like them somewhere in between.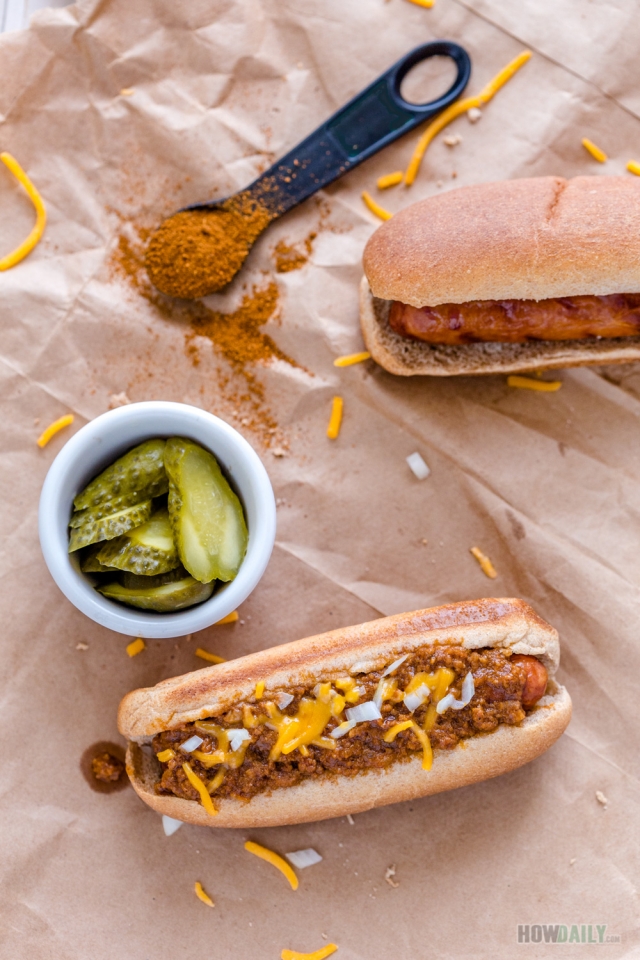 Don't forget to make them in a large batch, these will not last so save some in your fridge.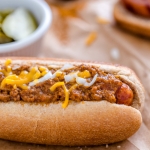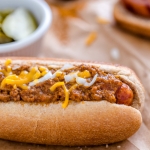 Recipe for Homemade hot dog chili sauce
Perfect condiment to go over hot dog, hamburger or thick french fries, this homemade hot dog chili sauce is one of the top crazed at any of your holiday party. Double or triple the recipe for larger batch quantity size.
Print
Ingredients
1

lbs

lean ground beef

1

onion

2

cloves

garlic

1

Tbsp

butter

2

cups

ketchup

15

oz

unsalted beef broth

1/2

Tbsp

paprika

1/2

Tbsp

chili powder

1/2

tsp

salt

1/2

tsp

ground pepper

1

tsp

Worcestershine sauce

1/2

Tbsp

mustard
Instructions
In a bowl, add ground beef and 1 cup of unsalted beef broth/stock, use a spoon or fork to break all the beef chunk to make sure no clump.

Finely dice the onion and garlic.

Using a large sauce pan over high heat, melt 1 Tbsp butter and add the diced onion & garlic. Stir until golden brown and start giving off aroma (do not burn).

Pour the broken beef w/ stock into saucepan, stir and cook for 3-5 minutes to let them brown.

Now add all the season: 2 cups of ketchup, 1/2 Tbsp mustard, 1 tsp Worcestershine sauce, 1/2 Tbsp chili powder, 1/2 Tbsp paprika and 1/2 tsp salt.

Stir well to mix and add the remaining beef broth.

Bring to boil and reduce heat to small/simmering.

Let simmer for 30 minutes or until desired thickness with stirring in between.

Add 1/2 tsp ground pepper, stir well to mix then turn off heat source.

Serve hot over hot dog with some fresh diced onion and grated cheddar.