If you're into frappuccino, try this recipe "creme de Matcha green tea frappuccino" in one of your morning routines. Why morning, well, with quite a bit amount of calories, making it breakfast would make you less likely to feel guilty about. Another plus, green tea does make you feel more awake and mind ready for the whole day.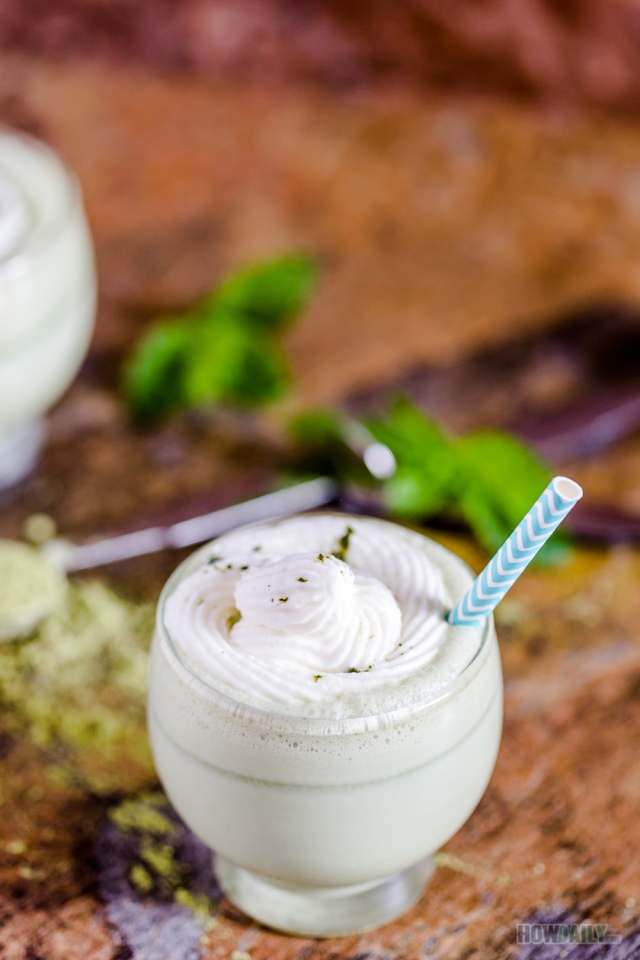 Honestly, I passed by Starbucks a couple of times, and happen to have this drink. You know, the feel of an oriental taste combined with sweet cream, milk, and little hint of vanilla linger on my mind after that. Hence, this is my version of the drink.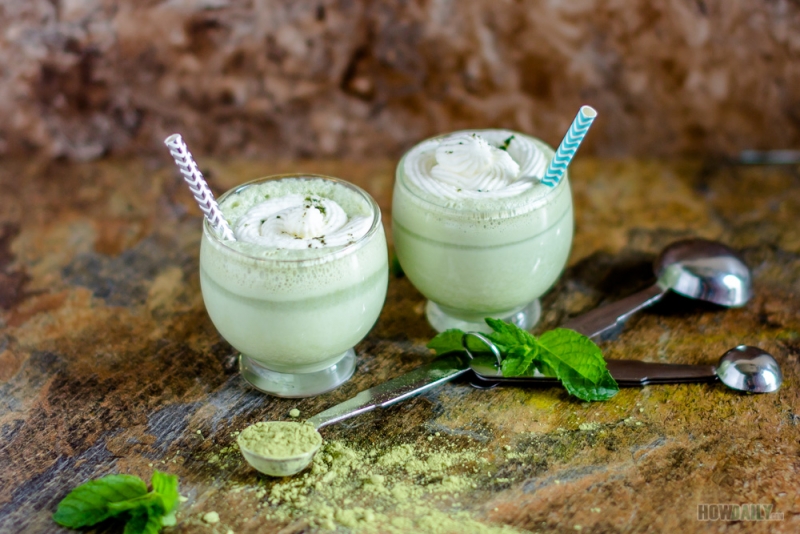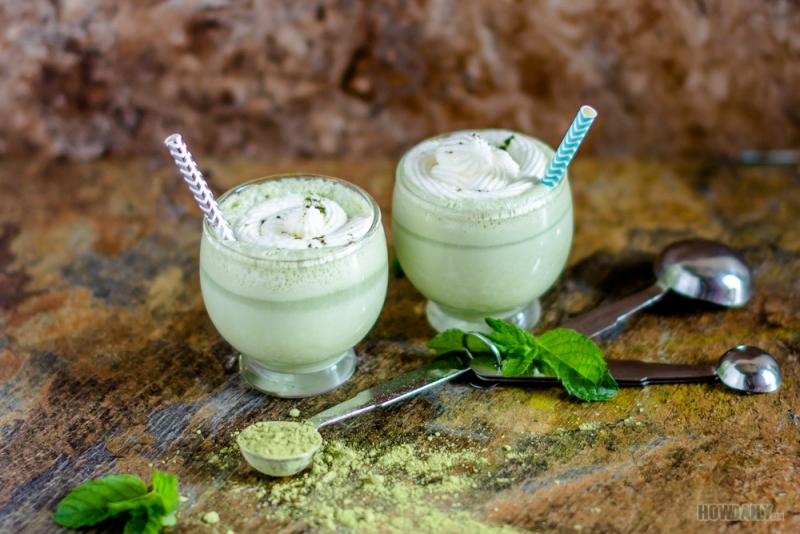 Instead of the sugar, I used sweetened condensed milk, to add more to the creamy taste while helping with the bitter taste of Matcha. Heavy cream is there to help stabilized and making the drink smooth and thick. My little trick here is to add a couple of grains of salt, this will make the drink seems sweeter than it actually is and kills off any sour after-taste.
It's a great habit to chill any cold drinks ingredients before mixing. So make sure yours are cold beforehand. If you like them runnier, replace the heavy cream for extra milk or crushed ice.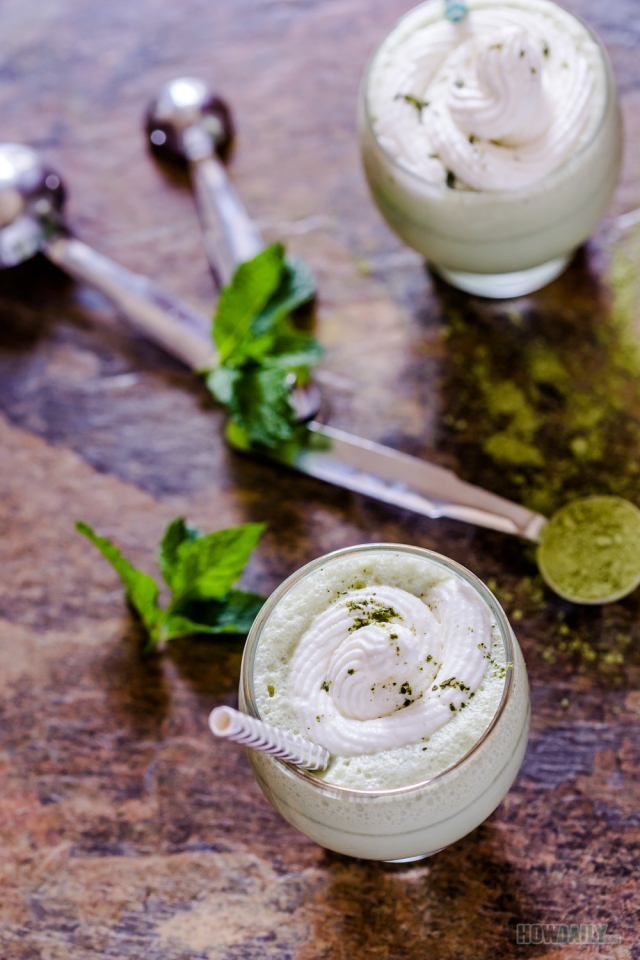 This recipe yields 2 cups serving size. If you're crazed of matcha, add an extra tsp will bring out the flavor more.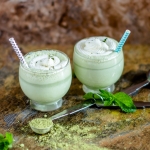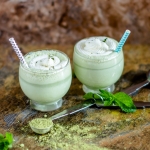 Recipe for Creme de Matcha green tea frappuccino
A beautiful blend of white cream and green tea, smoothie style that resembles Starbucks green tea blended cream frappuccino.
Print
Ingredients
2

tsp

Matcha green tea powder

1

tsp

Vanilla extract

optional

1

cup

milk

4

oz

heavy cream

3

Tbsp

sweetened condensed milk

1/2

cup

crushed ice

1/2

Tbsp

powdered sugar

A couple grains of salt
Instructions
Chill your milk and heavy cream before hand.

In your blender, add 2 tsp Matcha green tea powder, vanilla extract, milk, condensed milk , 1/2 cup crushed ice, half of the heavy whipping cream and a couple grains of salt. Pulse a few times then blend at high speed for a minutes or two.

Pour into serving glasses.

Whip the remaining heavy cream with 1/2 Tbsp powdered sugar until fluffy and decorate on top

Enjoy