In Winter when cranberries are stocked at your local grocery, it's the time for cranberry compote. This perfect red cranberry sauce is not only great as your turkey dish side but also work well with a variety of dishes and dessert, due to its natural tart and subtle flavor.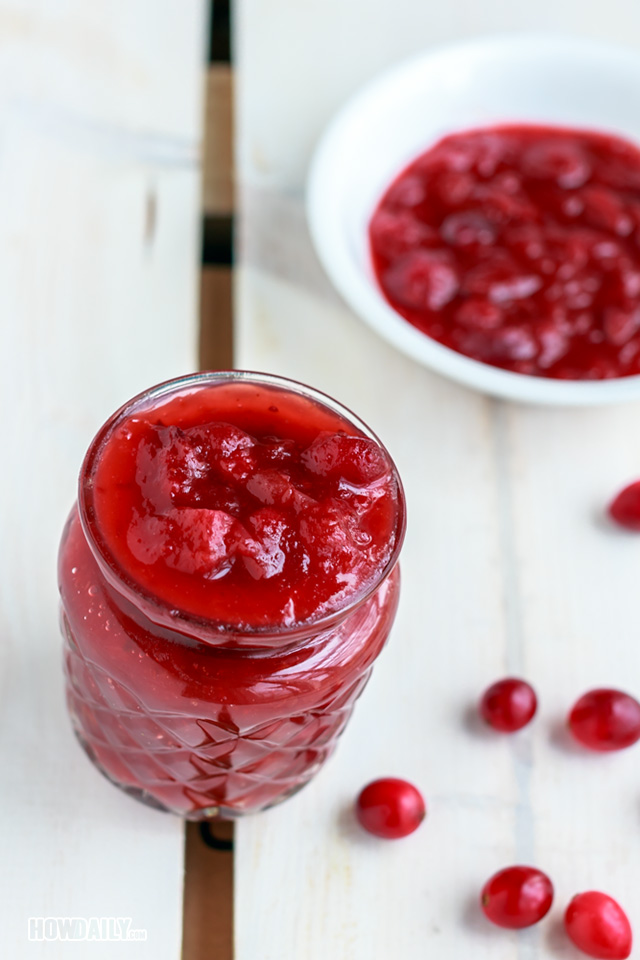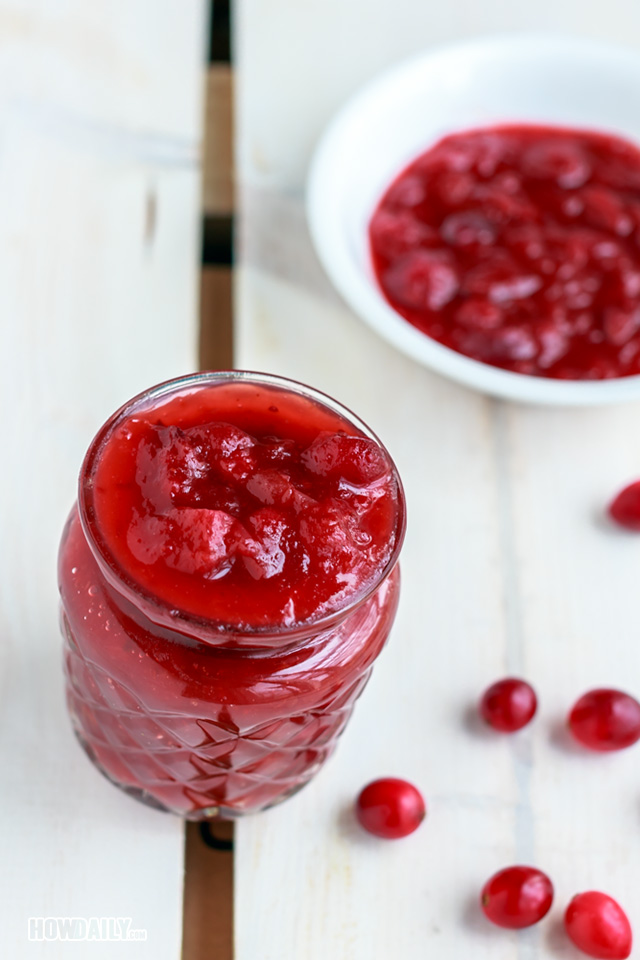 Add some orange juice, lime, and a couple of spoon of sugar for the sweetness and we're done. You can also use maple syrup or honey in place of sugar and skip the lime. I just love something tangy-sweet, and most orange juice nowadays is just too sweet for me. Throw in a cinnamon stick too to spice it up a notch.
This can be made in advance and save in the fridge for up to 3 weeks. Mine would have been long gone since I tend to make a smaller batch at a time, but you could double/triple the recipe if need.
If you use this as a side, try to stay on the thicker part. Cranberry compote will be thicker when it's cold though, so adjust to your desire thickness.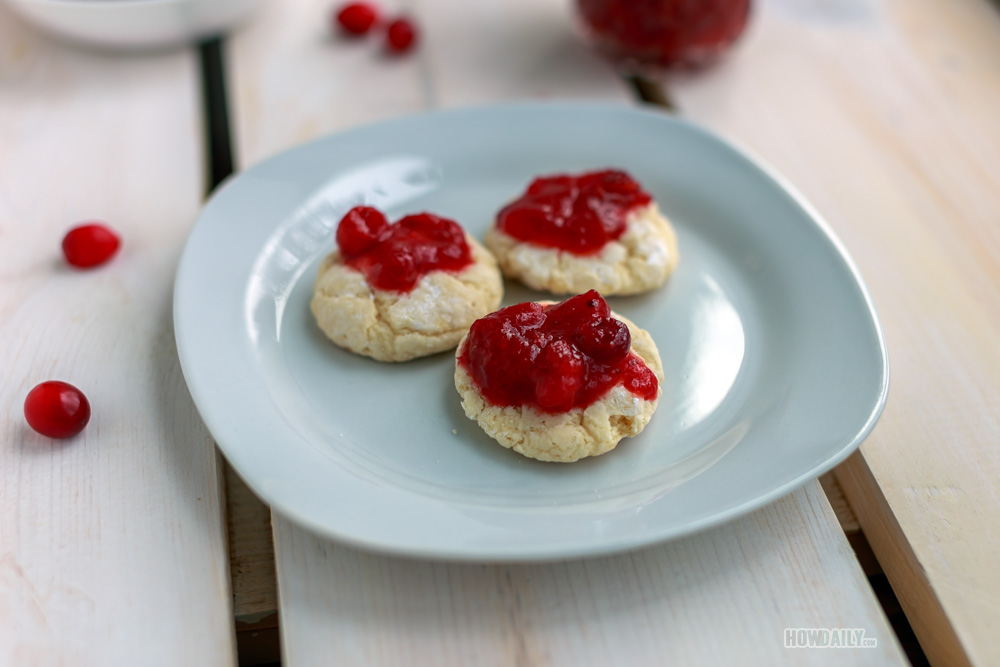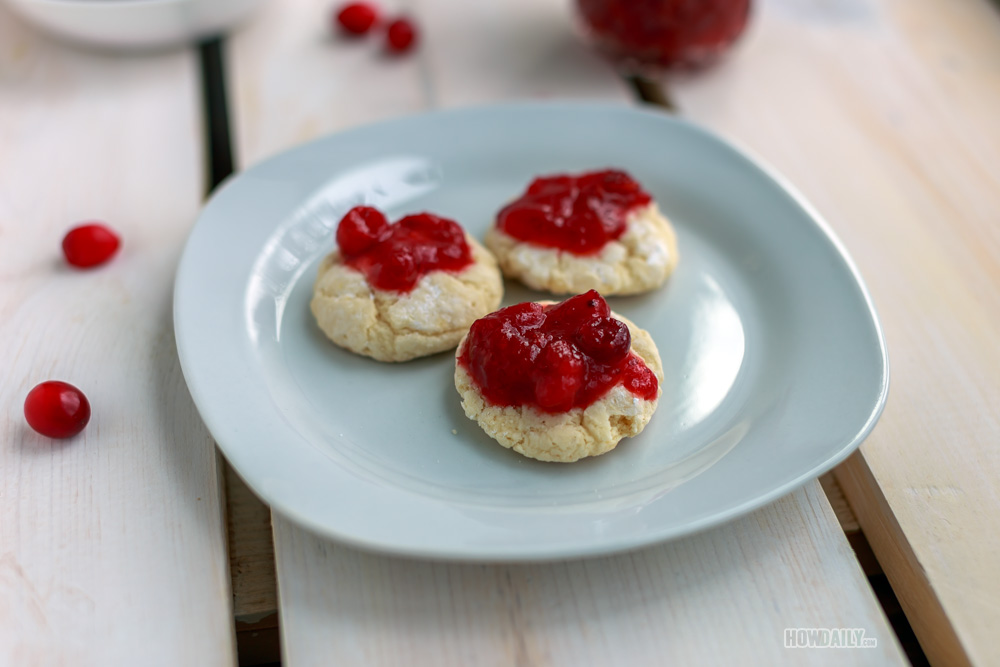 There are a variety of recipes that work with this cranberry sauce. You could swoop a spoon or two into your cake batter, and the result is cranberry-orange muffin just like the one at Panera bread. Or you could top it over cheese case, brie, ice cream, pie filling, etc.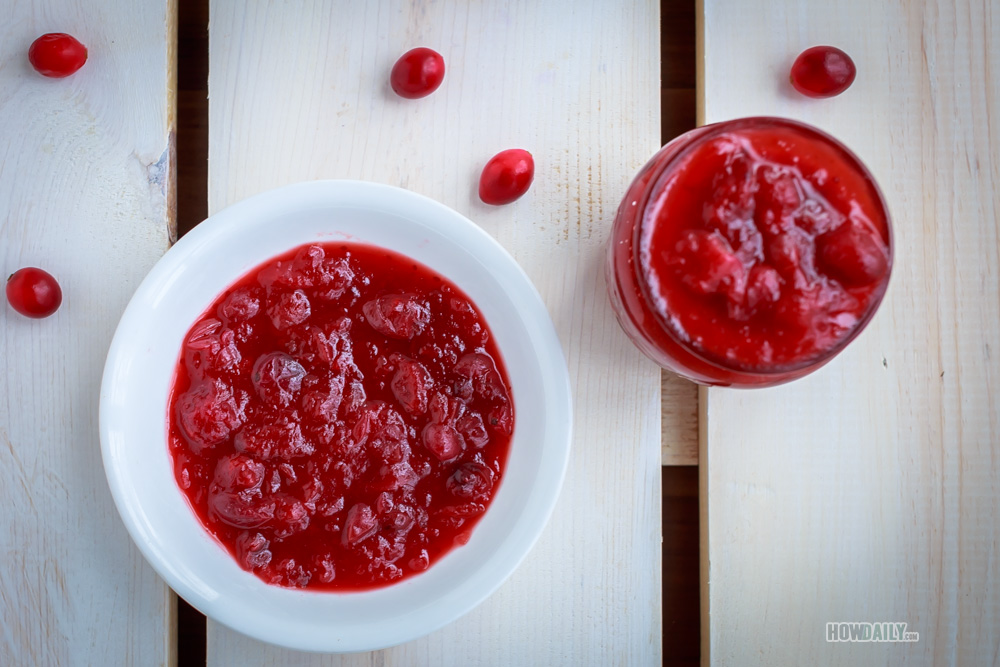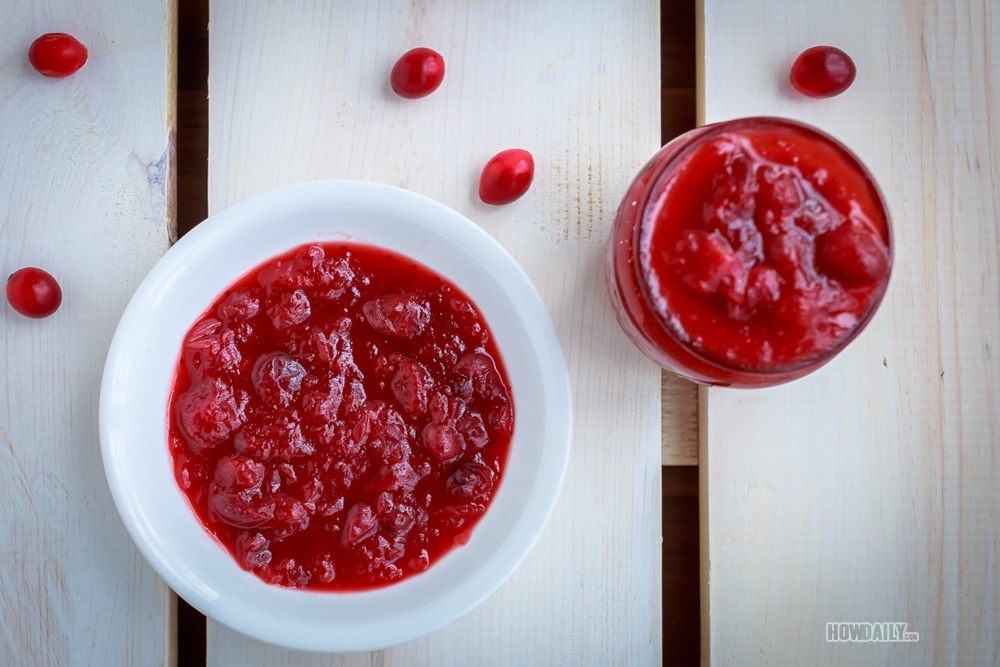 Make it thicker and it'll taste like jam over that slice of bread.
Any how, let's make some sauce.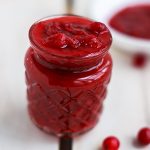 Recipe for Cranberry Compote
Cranberry compote is not only used as delicious side for your turkey dish, but also as topping, filling, and ingredients for other dishes/dessert with it tart, tangy sweet and vibrant color.
Print
Ingredients
2

cup

fresh cranberry

1 1/2

cup

orange juice

2

Tbsp

sugar

1/2

lemon

1

cinnamon stick
Instructions
Wash and dry cranberries

In a medium sauce pan or small stockpot over medium heat, pour in the orange juice and 2 Tbsp sugar. Stir until dissolve and bring to boil.

Add cranberry and 1 cinnamon stick, then reduce to low/simmering. Make sure cinnamon stick is fully submerge.

Keep simmering for 7 to 10 minutes until all cranberries turn dark

Remove from heat, add lemon juice and some of its zest.

Stir and let it cool at room temperature

Serve cool or store in fridge for up to 3 weeks