We're proud to present the winner of the HowDaily essay contest this 2017, Lily Burkhart with her entry of Divinity essay and recipe
.  Here is a little information about herself, followed by
her winning entry
.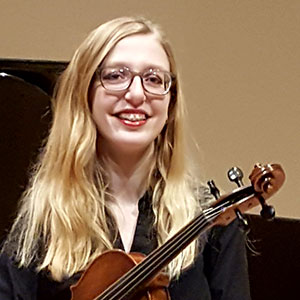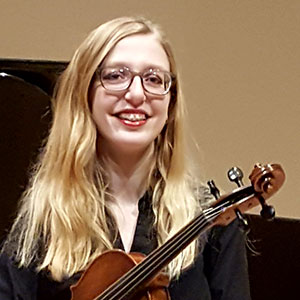 Lily Burkhart is a senior at Davies High School in Fargo, ND and will be attending Concordia College in Moorhead, MN next fall as a music performance majoron viola. She has been playing viola since 5th grade, and has found music to be a passion and a source of learning.Some groups she has participated in include the Fargo-Moorhead Area Youth Symphony, the Concordia Honors Orchestra, and the ND All-State Orchestra. Learning has always been a passion, and music holds so much knowledge to learn. Lily appreciates what she has learned so far, and wishes to continue a life-long journey of learning.
To see her thought and share experience on the memorable Divinity w/ recipe, visit this Divinity – a modified Grandma Hazel's Recipe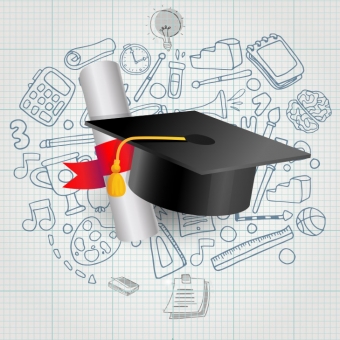 Do you want $500 extra to spend on college? Do you love food?

This year, HowDaily has started a new tradition by providing hands to students to help them a step closer on their educational goals. If you are currently enrolled in or being accepted to college, university or any higher education institution and could use a $500 scholarship to help cover part of tuition, consider joining our HowDaily food essay contest.
We are looking for 700+ words essay/blog post about one of the food topics below. The winner of this contest will receive a one-time $500 prize to use for their higher education expense.
Choose your topic
Describe about your favorite food or the food that give you inspiration in life? How/who/why it was made and its story that brings you into experience.
Discuss about how healthy food is affecting and can be incorporating into our everyday life. Give some examples and what are your standing points and suggestion on these kinds of food.
A blog post about top favorite foods in any number, either from your hometown or places that you have visited in the past. Share your experience as to why they are so notable.
Examples
Winning Entry
Winning entry will be selected base on the quality and creativity of their content. Illustrative photo are welcome and encourage but not required for winning. NO purchase is necessary to enter.
Eligibility
Applicant must be a college-bound high school senior OR is currently enrolled full time/part time  and in good standing at a higher educational institute: college, university, technical/trade institute, online school program, etc. for the 2017 – 2018 school year.
Submission Guideline
All submitted entries should contain one (1) essay or blog post of their choosing topic which must be at least 700 words.
The entry must be an original work, written by applicant and has never been posted on any online websites or traditional publication.
Illustrative photo/picture/material (if any) used must be taken or produced by applicant and/or accompanied with free of use license.
Any cited materials if uses, must be accompany with written approval.
A proof of eligibility will be required per submission, welcoming letter, transcript, etc are examples of acceptable proofs.
Term & Regulation
All submissions essay and materials toward this contest will be considered belong to HowDaily exclusively and can not be re-posted at any other pages without prior approval from us. HowDaily reserves the right to publish any content being submitted.
Deadline
Essays are due by Monday, December 4th, 2017 by 11:50 p.m. EST. Any submission after this deadline will not be considered toward this contest.
Prize
Winning essay applicant will received a one-time scholarship of $500 to be used toward school tuition and related expenses.
Winning essay will be announced on-site by December 18th, 2017. Fund will be provided from HowDaily and paid via mail directly to the registered college/university/institute of the applicant's choosing by December 25th, 2017.
How to enter
All entries should be submitted via email to scholarship@howdaily.com with the following information:
Applicant's full name
Applicant's school
Applicant's major or intended field of interest
Applicant's contact information including mailing address, email address and phone number (if available)
Proof of eligibility
700+ word essay/blog post with the choosing topic via word or pdf formatted attachment or direct text embedded in email.
A short introduction about the applicant him/herself and points of interest.